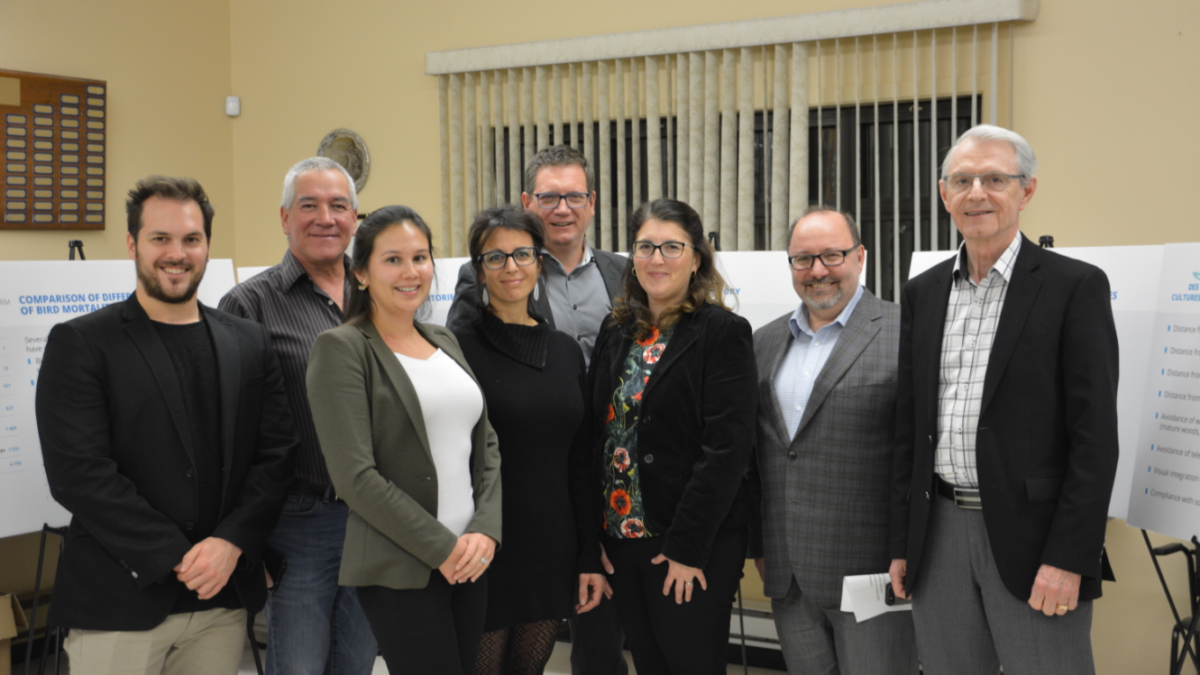 FIRST PUBLIC INFORMATION SESSION IN KAHNAWAKE
The first public information session in Kahnawà:ke on the Des Cultures Wind Farm Project was held on Thursday, November 15.
Kahnawà:ke Sustainable Energies (KSE) and Kruger Energy would like to thank members of the community who took part in the event.
Click here to view the content presented at the public information session.
**Picture: Kahnawà:ke Sustainable Energies and Kruger Energy teams at the Public Information Session.