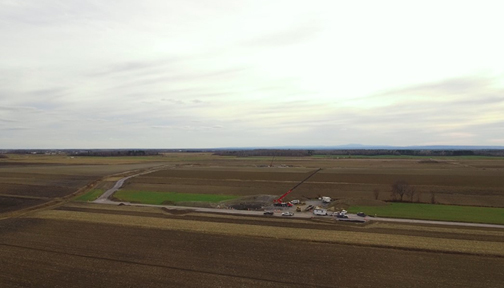 Construction Resumes
Spring is here at last and the Des Cultures Wind Energy Project team is pleased to announce that construction of the Des Cultures Wind Farm will resume on April 12.
Over the coming months, our teams will install the collector system and assemble the wind turbines in preparation for the wind farm's expected commissioning in the fall of 2021.
Follow the Work's Progress
As was the case last fall, a description of the work scheduled in the coming weeks will be posted on the project's website (www.projeteoliendescultures.com) so that residents will know what to expect.
Virtual Public Meeting
In the coming weeks, the citizens of Saint-Rémi and Saint-Michel will be invited to a virtual public meeting on the main construction stages. Meeting details will be announced very shortly in a newsletter and posted on our website. Stay tuned!
To sign-up for the Des Cultures wind farm newsletter, click here:
(the link to sign up is at the bottom of the page)